Transmedia Storytelling
An experiential game that explores the relationship between immortality and boredom.


The myth of immortality has persisted throughout cultural history, and yet we often struggle to comprehend the magnitude of infinite time. To explore the relationship between immortality and time we developed an experiential game built around a fictitious bureaucracy.

Our mixed media approach combined analogue, screen-based, and location-specific storytelling techniques. We transformed a drab office space into a B.I.L.M (bureau of infinite lifespan management) supervisor examination booth.

Players were registered by a B.I.L.M official and filed into the booth where they had to correct a digital database by referring to hundreds of entries stored on paper rolls. This process of cross-referencing was a novel way to tell the story of an immortal and their varying life stages.


Demonstration film.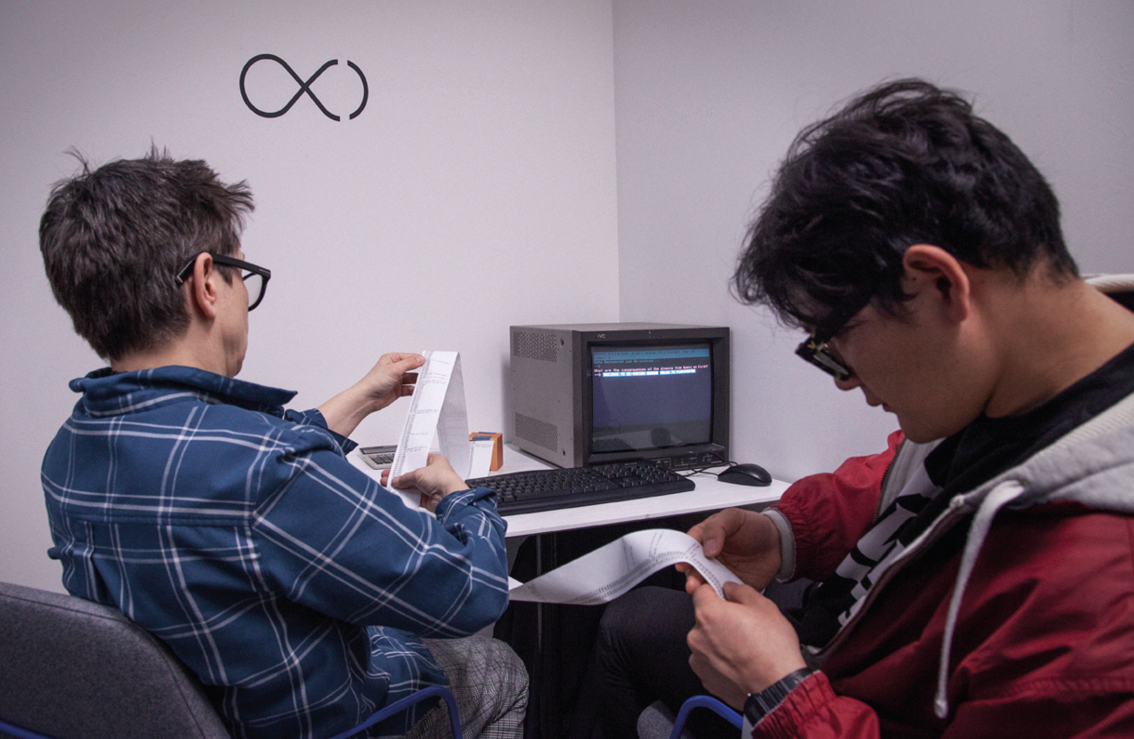 Game play.

(Co-Created with Leah Mentzis and Matt Watkins)