Midnight Oil

An algorithmic generative filmmaking experiment that produced unique films for a million people in twenty-eight countries.



In 2017 Midnight Oil algorithmically constructed a million music videos for a million people using video hijacked from the internet and meticulously cut together. The video content is constantly refreshed, but remains thematically pertinent, creating a transitory snapshot of the world that exists beyond our filter bubble. The band and I received organic worldwide press far beyond the reach of a conventional independent release.


Midnight Oil Generative Film: № 1,000,000
.


Each film is created using a series of evolving search terms that continuously collect thematically relevant content. This content is then cut up and positioned correctly in the video timeline to algorithmically generate an entirely new film with every viewing, but following the set narrative. All of the films created by Midnight Oil follow the same structure, so the cut points are frame perfect to the music.






Comp of the last sixteen films the Midnight Oil produced: № 999,984 - 1,000,000.



'This film is just for you. Made by a machine, moments ago. All life could be here, in a snapshot of this moment. But as quickly as the film fades, the moment is lost. On each play, new recordings are hijacked from the world's online archive. What follows has the potential to fascinate or could well be routine – but each time different.'


Animated website intro landing page.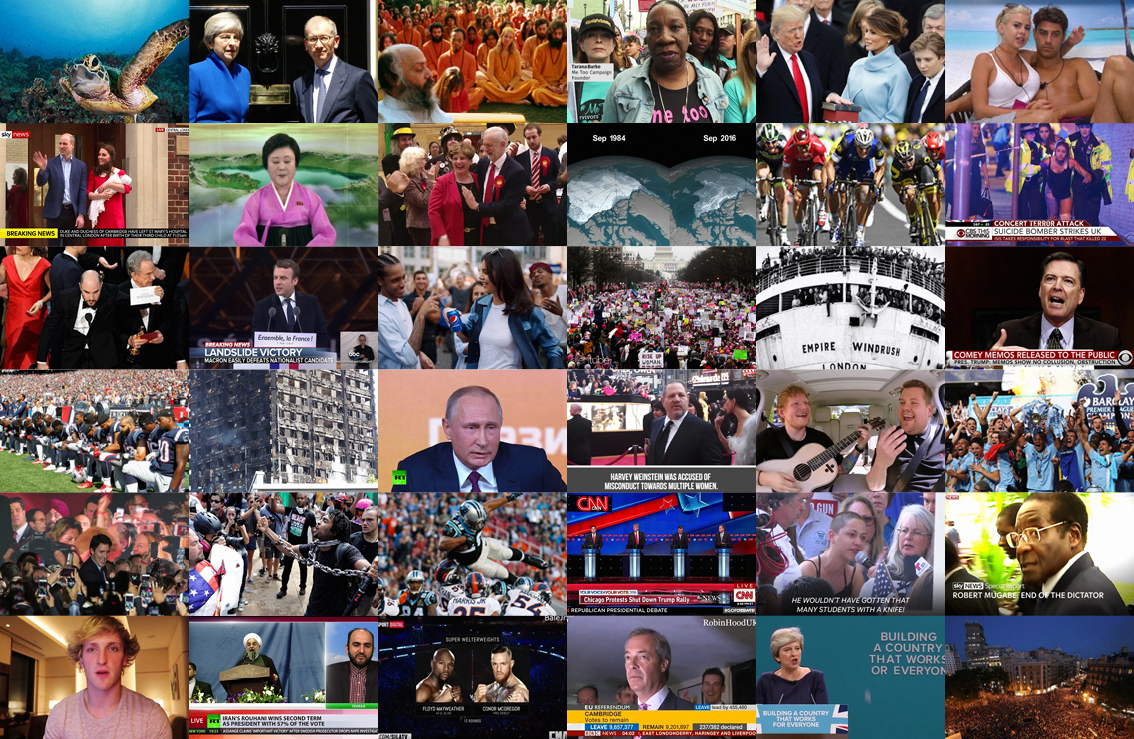 Key moments through the year of Midnight Oil films.



Midnight Oil premiered on

Vice

and was the number one story on

BBC Newsbeat

and

The Guardian

(in front of the Queen and One Direction), and was featured on hundreds of websites around the world.


I also shot and designed the sleeve for the digital release and double A-side vinyl.




Vinyl sleeve.